Representative Reardon Accepts Melissa Bee Good Award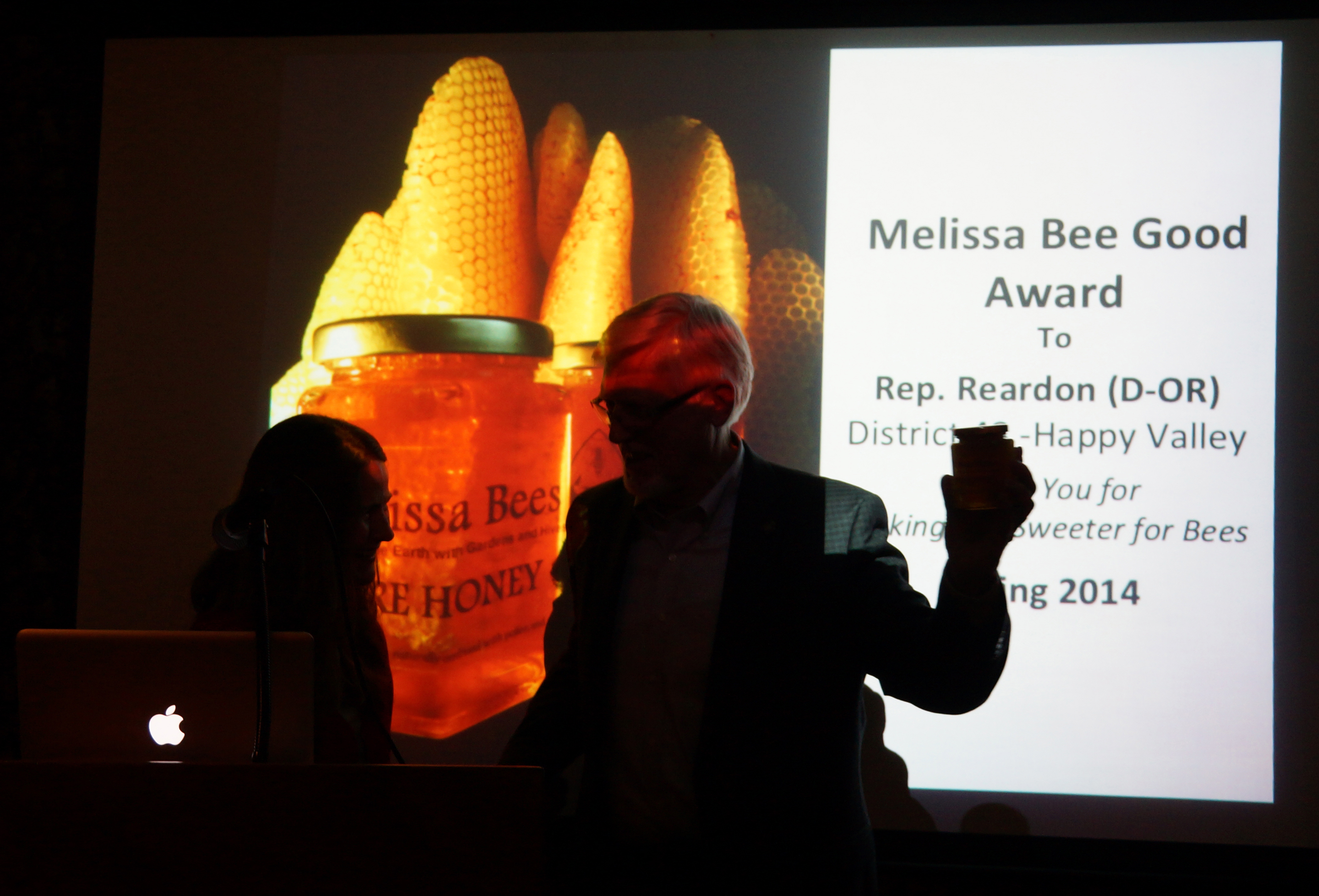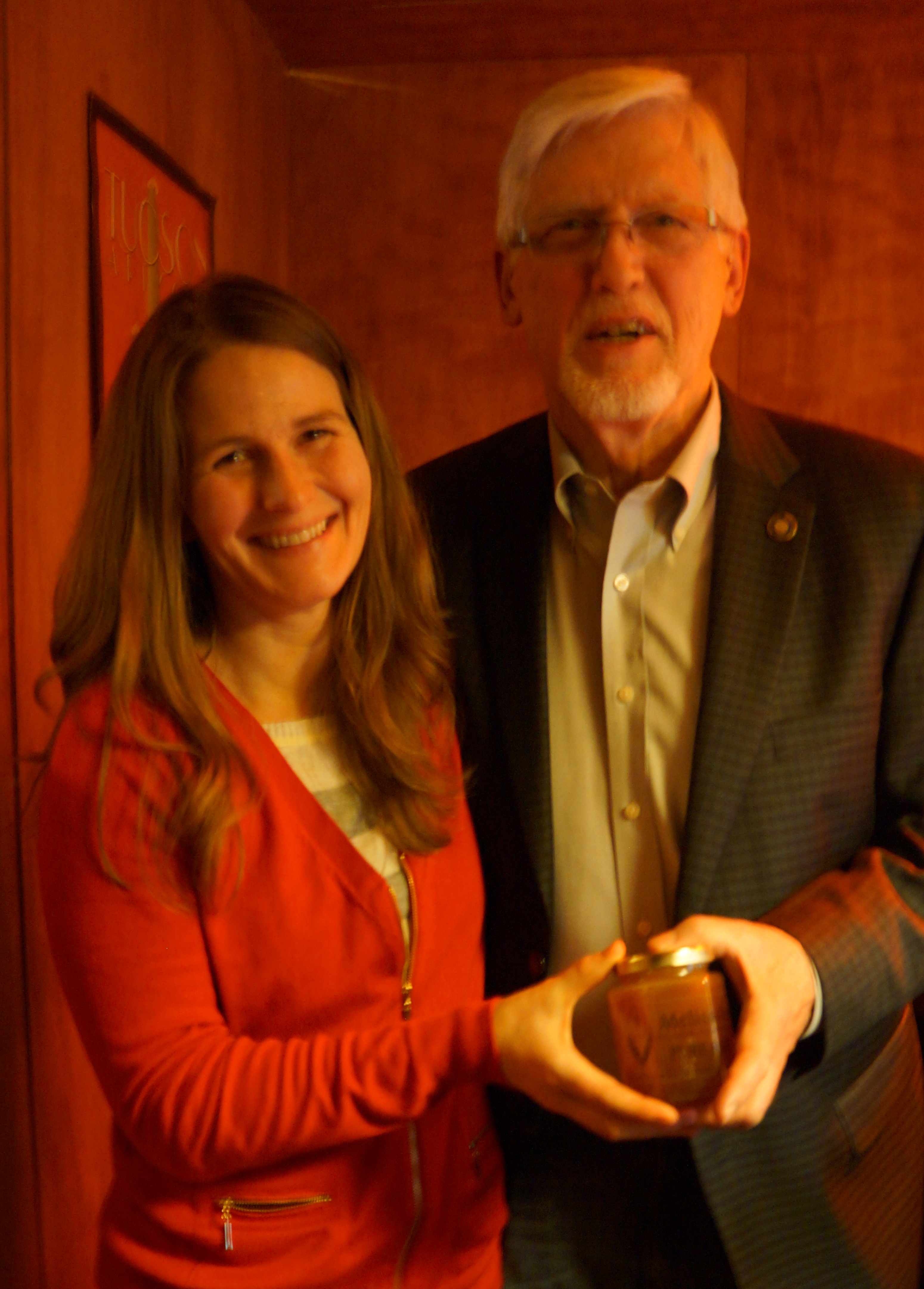 Rep. Reardon (D-OR) accepts the Melissa Bee Good Award for 'Making Life Sweeter for Bees' by proposing legislation, HB 4139, to restrict non-licensed use of neonicotinoid pesticides in Portland. The bill was amended and passed the Senate 27-2 yesterday and will create a work group to find solutions for pollinator health. 
Melissa gave a talk about the importance of healthy landscape practices to the Oregon league of Conservation Voters 'Thirsty Thursdays' event and presented Rep. Reardon with his award of a jar of  honey from treatment-free hives kept in pesticide free gardens at the Waypost Bar in Portland, Oregon.
Way to go Rep. Reardon! You're an inspiring example for representatives across the nation and globe.
Show your support, post a thank you to Rep. Reardon on his FB page: https://www.facebook.com/reardonfororegon
Or write to him here:https://www.oregonlegislature.gov/reardon
Get involved with the Oregon League of Conservation Voters: http://www.olcv.org/
Join the Xerces Society today: http://www.xerces.org/
Leave a Reply